Banks, startups tout resilience
Any bank run is bound to cause a certain amount of heartburn among business leaders. When that institution, like Silicon Valley Bank, has deep pockets and deep ties to the entrepreneurial ecosystems, particularly in startup hubs such as Boulder, that pain in the guts can start to feel like something perhaps a bit more serious than agita.
Thankfully, experts in the Boulder Valley and Northern Colorado believe that local economic structures are exhibiting resilience in the aftermath of SVB's collapse a little more than a week ago.
"We've been through a number of shocks that can cause folks to have some sleepless nights, but (SVB's failure) should not be an indicator of challenges throughout the system," Boulder Chamber president John Tayer told BizWest.
Santa Clara, California-based SVB, which folded its Boulder operations into a single Denver office more than a decade ago, failed after a run on its deposits, led by venture capitalists and tech executives, who, "absolutely (acted with a) herd mentality," Rich Wobbekind, faculty director and senior economist at the Business Research Division of the University of Colorado Leeds School of Business, said on Thursday during a real estate industry summit in Boulder.
"We're not looking at a banking system that's teetering," he said. "We're looking at, in my opinion, some bad management."
SVB was a popular source of loans for startups. And — despite pledges by the U.S. Treasury Department, the Federal Reserve and the Federal Deposit Insurance Corp. that deposits will be backed up by the government — startup operators may still be scrambling to find alternative sources of credit.
"We certainly don't want small businesses not to have access to capital," Wobbekind said. "We're hearing some of that right now, but there should be other banks who can step in."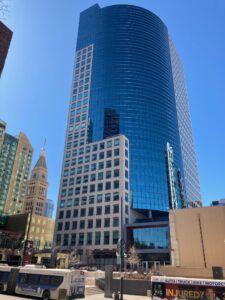 The Boulder Chamber and its partners, Tayer said, have compiled a list of financial institutions willing to lend a helping hand and are distributing it to companies in need.
"Concerns about credit lines (and) liquidity" are real, he said, but, so far at least, there "hasn't been a deluge" of calls from panicking startup founders.
Panic, of course, is what caused the run on SVB in the first place, and high-profile failures — such as at SVB, which was followed up last week by the collapse of New York-based Signature Bank — spread broader "fears of a contagion" throughout the economy, said Clifton "Chip" Rodgers, a Washington D.C.-based strategist for industry lobbying group The Real Estate Roundtable.
"When something like that happens, it really spooks the markets," he said.
Bonusly co-founder and CEO Raphael Crawford-Marks told BizWest that the SVB failure will likely exacerbate a trend that had already begun gaining steam in recent months: a more challenging capital environment for startups.
Leaders at the employee-recognition and rewards software company, which laid off 30% of its workforce just prior to the SVB collapse, must navigate how "we shape this company so that it will be successful in what will likely be a pretty long period of downward or sideways background conditions," Crawford-Marks said.
While Bonusly's layoffs were "completely unrelated" to last week's Silicon Valley Bank collapse, the bank failure highlights the uncertain funding environment for startups, he said.
"I think the funding environment is going to be really tough for the next two to three years, or maybe longer," Crawford-Marks said. "… There are a ton of companies funded in 2021 and 2022 who are going out to get their next round of capital later this year or in 2024. There's going to be an enormous cash-crunch for those startups."
In a high-interest-rate environment, "for (investors) to take that capital and put it towards a 10-year bet on a startup, the bar gets a lot higher for what that startup has to return," he said.
Colorado Bankers Association president Jenifer Waller told BizWest that, "for the most part, it has been a calm few days" for Centennial State financial institutions.
"Since the announcement that all depositors of the two failed banks would be made whole (even those carrying balances in excess of FDIC insurance) the impact to the venture capital community was somewhat mitigated," she said in an email. "Colorado bankers continue to meet customer and community needs."
While experts say Colorado has thus far been spared major spillover effects from this month's banking crisis, there are some local examples of impacts.
The Colorado Public Employees' Retirement Association, which operates the pension fund for state teachers and other public workers and holds a significant chunk of SVB shares, lost more than $18 million in the bank's collapse, according to a Denver Business Journal report. It's unclear how much of that sum the pension association, which has thousands of members across the Boulder Valley and Northern Colorado, will recoup.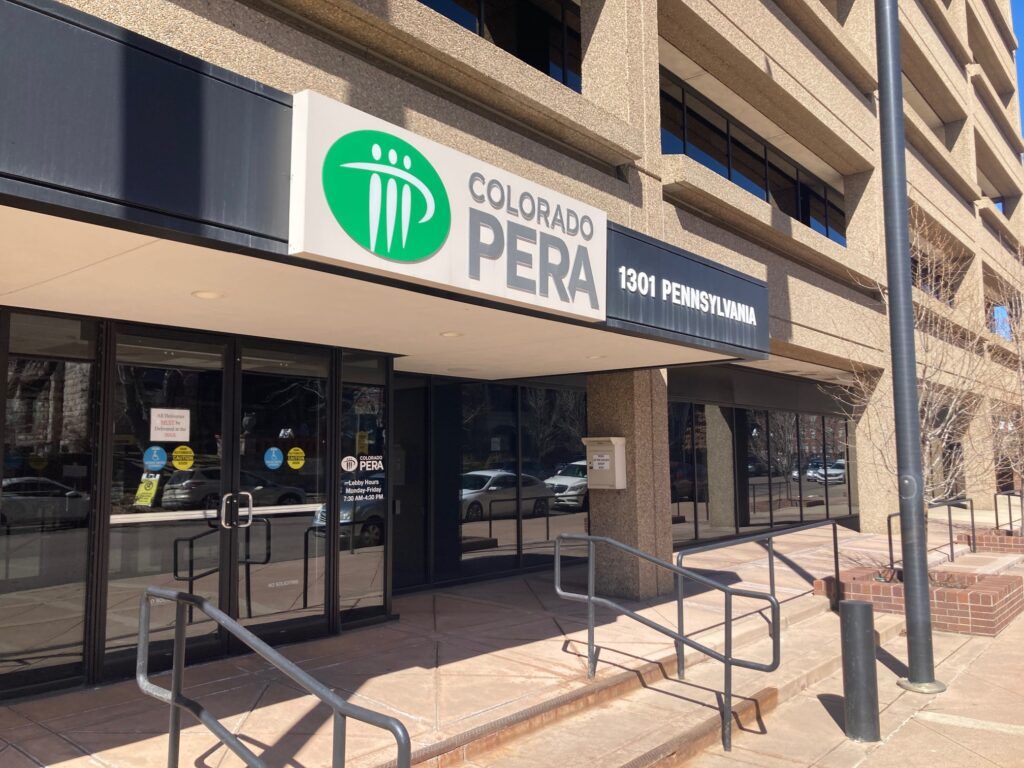 Boulder-based biotechnology firm Fresh Tracks Therapeutics Inc. (Nasdaq: FRTX) told regulators and investors this week that it "maintains up to $1 million in cash deposits at SVB and approximately $3.7 million in a U.S. Treasury money market mutual fund purchased through SVB but managed by a third-party asset manager."
Fresh Tracks executives, in a U.S. Securities and Exchange Commission disclosure, said the company "believes that the funds held in the money market mutual fund are not considered deposits. Therefore, the company expects to have access to the full amount of the funds held in the money market mutual fund, but the timing and process for accessing such funds is not clear as of (early last week)."
Additionally, SVB's collapse appears to have affected the company's financial maneuverability, at least in the short term.
Last week, Fresh Tracks told the SEC that the company raised $6.5 million in a stock sale, but "proceeds are being held in a money market fund at the selling broker until the company is able to open new accounts at another financial institution."
After a bank collapse, comes the reckoning.
Colorado's top Democratic lawmakers in Washington have praised the government's quick response to the SVB crisis and are making the requisite gestures toward regulatory action. It should be noted that SVB's collapse is the largest since the Great Recession, an era that ushered in certain financial-industry reforms designed, in theory, to help avoid such events.
Federal agencies took "swift action to protect our financial system and help small businesses that did nothing wrong continue to make payroll," U.S. Sen. Michael Bennet, D-Colo., said in a statement last week. "It is important that banks — not taxpayers — cover any losses to the FDIC's Deposit Insurance Fund."
In a tweet last week, U.S. Sen. John Hickenlooper, D-Colo., vowed that Capitol Hill "will investigate how a bank failure of this size could happen so suddenly and without warning."
For politicians and talking heads on the right, SVB's collapse has emerged as a new front on which to fight the culture war.
In a Wall Street Journal opinion piece, columnist Andy Kessler, referencing a past SVB proxy statement that touted the diverse gender, racial and veteran-status make-up of its board of directors, suggested that the banks leadership group may have more skillfully navigated choppy waters if it hadn't been "distracted by diversity demands."
The argument, widely criticized in mainstream opinion pages beyond the WSJ, seems to have found some purchase, at least among a subset of very-online politicos.
U.S. Rep. Lauren Boebert, in a tweet last week, derided the government's response to SVB's collapse as a "bailout" — a sentiment shared by many on the more populist-leaning leftern flank of the Democratic party — that's "100% about protecting the donor base of the Democrats and ensuring if you invest in DEI (diversity, equity, and inclusion initiatives) and ESG (environmental, social and governance initiatives) you'll be just fine!"
Source: BizWest