Debate lingers over new rules for Estes Valley short-term rentals
ESTES PARK — Several upcoming public meetings, including one this week, may heal some rifts between Larimer County commissioners and the owners of short-term rental residences in unincorporated areas in the Estes Valley over tightened regulations the county is proposing.
Maybe. Maybe not.
Even after the county issued a second draft of its new rules on Jan. 13, the two sides still disagree on several contentious points about the proposal's impacts — and even how to meet to resolve them.
County officials say some tightened regulation is needed to address neighbors' complaints about noise, trash, traffic, parking and short-term rentals operating illegally. Meanwhile, a newly formed consortium of owners says the proposed rules would squeeze STRs out, putting many owners out of business and seriously eroding the revenue from an increase in the area's lodging tax that was approved by more than 60% of Estes Valley voters in November.
Caught in the crossfire is Visit Estes Park, the tourism marketing district that pushed for the ballot issue that raised the current lodging tax from 2% to 5.5%, allocating the additional 3.5% — revenue estimated to be around $5.25 million — to fund housing for the area's seasonal workforce and providing child care for them, both identified as pressing needs for businesses in and near the mountain village at the gateway to Rocky Mountain National Park. That extra percentage is added to the nightly rate that Estes Park-area visitors pay to stay at hotels, motels, guest houses — and short-term rentals.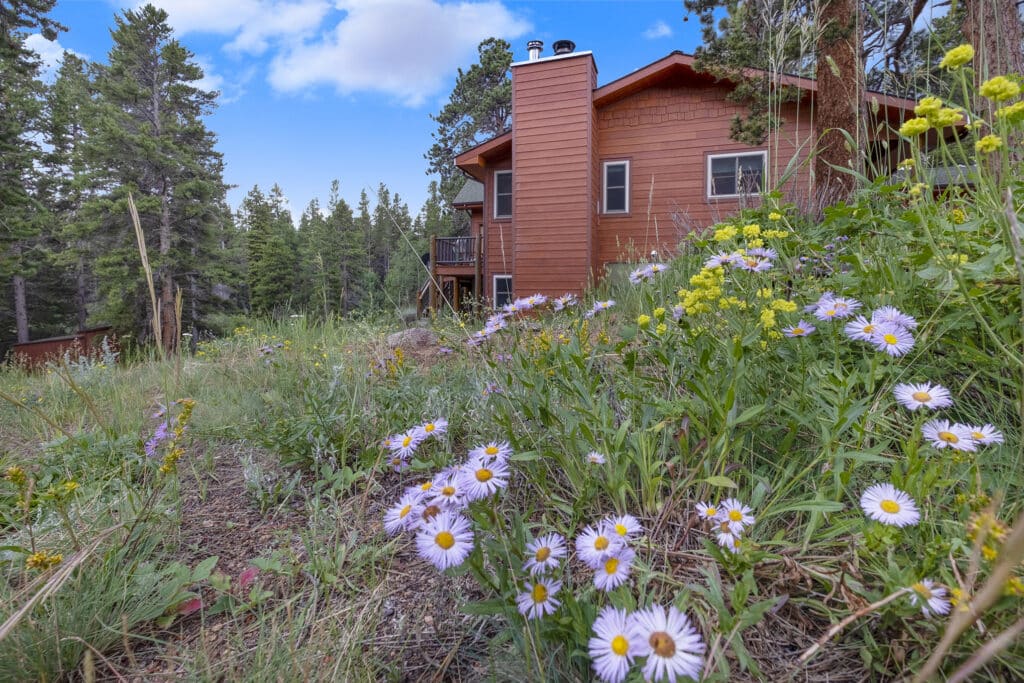 Although Visit Estes Park led the charge to get Ballot Issue 6E approved, taking a side on this issue is a bit more complicated, said Kara Franker, its CEO.
"We've been working way behind the scenes to help support our short-term rental stakeholders," she said. 
While acknowledging that tax dollars generated from short-term rentals "make up a large portion of the revenue that Visit Estes Park collects to support tourism and small businesses in the area," Franker said, "but it's a complicated issue because not everyone supports short-term rentals."
Even so, Visit Estes Park commissioned a study by travel-industry research specialists Dean Runyan Associates. Released in September, the statistics cited in the report were immediately seized on by the Estes Valley Short-Term Rental Alliance, which cited them as evidence of how forcing short-term rentals out of business could impose drastic cuts in the money available from the increased lodging-tax revenue for workforce housing, child care and Visit Estes Park's marketing budget itself.
A statement issued by EVSTRA noted that, according to the Dean Runyan report, "nearly $2.4 million slated for workforce housing and child care in the Estes Valley could be eliminated if Larimer County imposes proposed reductions or bans short-term rentals in residential areas."
The EVSTRA statement predicted that the ripples would spread wider as well.
"Severely restricting short-term rentals in the county will not just impact lodging-tax income. According to the Runyan report for the Estes Park area, visitor spending for food service, food stores, local transportation and gas, arts, entertainment and recreation and retail sales will be limited," EVSTRA said. "While those businesses do not collect lodging taxes, visitor spending in those areas will result in reduced sales tax revenue to the town of Estes Park, Larimer County and the state of Colorado."
Franker said Visit Estes Park tries to make its own calculations about how much of the tax revenue is generated by short-term rentals versus the area's hotels and motels, but it gets tricky because the Colorado Department of Revenue does not make that information public.
A white paper EVSTRA issued estimated that a 10% drop in short-term rentals in residential areas could reduce lodging-tax revenue by more than $22 million. The county disagrees with many of those predictions. In a memo to the Board of Larimer County Commissioners in response to EVSTRA's white paper, Community Development Director Lesli Ellis wrote that, "even with potential reductions to the number of STRs in residential areas, as is being explored, the economic impact … would be far less significant than presented."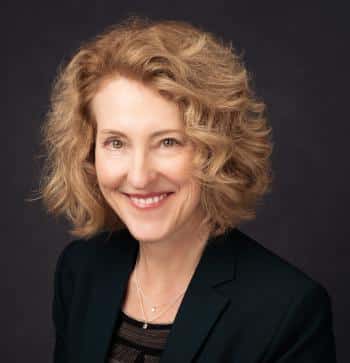 Ellis told BizWest that "we did some analysis on the lodging tax and concurred with some of their numbers. We found them plausible and that they matched up with our data. But we didn't agree with their assumptions about short-term rentals being restricted or eliminated from residential areas, and feel the impacts wouldn't be as large."
She noted that as of 2021, the unincorporated Estes Valley had 362 short-term rental units, or 41% of the area's total, while 59%, or 515 units, were within the town of Estes Park and thus not subject to the new regulations.
EVSTRA's "narrow, limited analysis doesn't account for short-term rentals that might be added," she said, "or for economic changes."
The debate will take center stage starting at 6 p.m. Wednesday, when the county will hold a public meeting at the Estes Valley Community Center, and at Visit Estes Park's board meeting beginning at 2 p.m. Thursday. The Wednesday meeting is scheduled to be in-person only, but could switch to a Zoom webinar if inclement weather is predicted. Then on Jan. 30 — the same day as the county-imposed deadline for written public comments — county commissioners will hold a work session beginning at 1:30 p.m. at the county administration building in Fort Collins, where county staffers will present the second draft and hear feedback.
The county also will host a webinar beginning at 6 p.m. Thursday concerning altered rules for short-term rentals outside the Estes Valley, but some of those proposed regulations differ, and none has generated the pushback that those applying to the area around Estes Park have.
Even public meetings such as the one scheduled Wednesday have become a bone of contention. EVSTRA has asked for a collaborative dialogue between county officials and the holders of short-term rental license holders, but the county has specifically refused, instead pointing to the ways it has provided for receiving input: through written feedback on its website, to open houses it has held, and to the city council-style two- to three-minute opportunities for interested parties to comment at public meetings.
Writing to Ellis and county staff on Jan. 3 on behalf of EVSTRA, retired attorney William Brown said "I renew my offer to meet with county officials (elected and/or staff) to discuss issues relating to regulation of STRs in the county. I believe a dialogue would be helpful to both parties, and I encourage you to enter into dialogue with others as well — whether proponents or opponents of STRs."
That format was echoed in an opinion submitted to county commissioners by Matt Curtis, CEO of the Austin, Texas-based Smart City Policy Group, who recently spoke during a Colorado Counties, Inc., conference and to the U.S. Conferences of Mayors Business Council in Washington, D.C. Curtis recommended that the county engage in a facilitated dialogue with potentially impacted stakeholders, a process EVSTRA said was endorsed by the Institute of Participatory Management and Planning."Assuming the CEO from Smart City knows what he's talking about, the county doesn't follow good policy. If they did, we wouldn't be in this debacle," EVSTRA chairman Greg Rosener said. "Bill Brown has a background in mediation. That's what Smart City is proposing. We had no input in that."
On Jan. 13, the same day the county issued the second draft of the regulations, Ellis responded to Brown, in an email forwarded to BizWest by Rosener, that, "as to the offer to meet, the project team is hosting public events where discussion and feedback can occur in a transparent manner. This consistent approach has been noted in several previous emails. After staff releases new public drafts of the regulations and enforcement ordinance on the webpage later today, we hope you will join staff at the upcoming meeting at the Estes Community Center on January 25, 2023 at 6:00 p.m. to share feedback."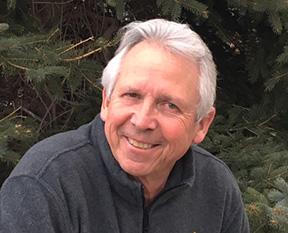 Rosener promised BizWest that "we will be there in force" at that meeting.
Owners of short-term rental units did win some concessions in the second draft, Rosener said, and Ellis agreed that the rewrite "took out some of the aspects objected to in the first draft" the county had issued last year."
Some changes that encouraged EVSTRA, Rosener said, included elimination of limits on how many nights units are rented and allowing short-term rentals in existence as of March 1 to be able to transfer their licenses — although homes permitted after that date won't be.
"That has now been structured nearly the same as in the town of Estes," Ellis said.
Other elements of the second draft were a mixed bag for STR owners. It divided vacation rentals into three size categories and added permission for an additional sleeping area to allow for two additional guests, but also included language to require property managers to be located 30 minutes or less from the property, rather than one hour. In a memo explaining the changes, the county wrote that "this change reflects substantial feedback regarding neighborhood and neighbor safety and code enforcement and concerns regarding response time by property managers and/or emergency personnel. The October draft proposed no changes to the response time."
Rosener said EVSTRA is protesting the mandate for a minimum 500-foot separation between short-term rentals, which could reduce the code's current cap of 266 STRs in the unincorporated residential areas in the Estes Valley by from 10% to 20%.
"If you're not against short-term rentals," he asked, "why are you saying you're going to reduce the cap 10% to 20%?"
Through natural attrition, Rosener said, that 500-foot rule has the potential to decrease the number of STRs by 5% to 7% a year because "either the owners will come back and live in them or sell it, and then that permit goes away."
Critics have said that 500-foot separation would have an especially severe impact in Windcliff, an area specifically developed for short-term rentals.
Ellis said the county has been fielding complaints from not just STR owners but also from those units' neighbors.
"We've heard a lot of feedback that enforcement needed work," she said. "We've been getting concerns from neighbors every time a short-term rental was proposed, worrying about impacts, changes to neighborhoods, the cost of housing, etc."
Not surprisingly, Rosener was skeptical.
"Their stand is that we get so many complaints about short-term rentals is that this is what the public wants," he said. "We've pored through the town and county complaint records and that's just not true. The number of actual complaints is less than 5% of the total population,
"The real problem is that the county hasn't taken responsibility for enforcement of the rules on the books now," said Rosener, whose SkyRun Estes Park company manages 115 short-term rental properties, 48 of which are in residential zone 6E in unincorporated parts of the Estes Valley. "If you have a complaint, there's not one central place it goes to get fixed. If it's a noise complaint during business hours, you call one county department, but after hours you have to call the sheriff — and you won't have a response for two, two-and-a-half hours.
"With all the sales-tax revenue the short-term rentals give to the county — it's millions of dollars — they could take $250,000 or $300,000 and put it into enforcement. They could contract with a service, a security company. They would have enforcement authority if the county granted it to them — but that's a policy issue that the county commissioners refuse to approach."
Overall, Rosener said, the new package of regulations "still has the result of eliminating short-term rentals in residential zones.
"That's so curious to me because tourism is the lifeblood of this community. It's the only industry we have," he said. "That industry is thwarted by not being able to accommodate our guests. The commissioners specifically have said they're under a financial crunch because of things the Statehouse has done, and now they're reducing their revenues."
Ellis countered that "it's a beneficial and sizable source, but not all the revenue."
In a letter to the Estes Park Trail-Gazette, county commission chairwoman Jody Shadduck-McNally wrote that "adjustments have been made to the timeline to respect the requests made by the Estes STR owners and EVSTRA-coordinated group. I believe we need to give the same amount of opportunity to local residents who are not STR owners who have concerns. Our community development staff have been transparent and responsive about the process and about any proposed changes that may be adopted in 2023."
Ellis told BizWest that county staffers will issue yet another draft of the regulations in February, followed by more public hearings, and a final draft would go first to the planning commission and then to county commissioners.
"We can have comments right up until the very end that might influence and change what's in those drafts," she said.
Added Michelle Bird, Larimer County's public affairs director, "We're looking for specific feedback: This particular part will have this specific impact."
"What we really would hope for," Rosener said, "is that they'd listen to what the Smart City document told them: Slow this thing down and do the economic analysis of what exactly the impact is, so people can make real decisions with real data."
"The process is ongoing," Ellis told BizWest. "Nothing is settled yet. We had a lot of comments on the first draft, including from a questionnaire for people who'd rather not go to meetings."
Added Visit Estes Park's Franker, "There's gotta be a place where everybody can play nice and support each other."
Source: BizWest