Hatfield settling in as new CEO at Longmont United Hospital
LONGMONT – Chad Hatfield has been named CEO at Longmont United Hospital.
Hatfield assumed the position at the Centura Health facility on Aug. 29, succeeding interim CEO Chris Thomson, who held the post since April after the departure of Dr. Christina Johnson.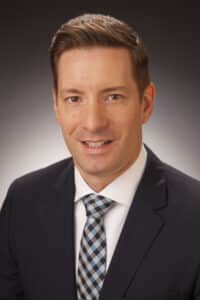 Before joining Centura, Hatfield served as CEO at Northwest Medical Center in Tucson, Arizona, a 300-bed tertiary hospital with net revenue of $400 million and 1,600 employees. He also was vice president for regional hospitals at the Northeast Georgia Health System, based in Gainesville, Georgia. He has more than 15 years of management experience and has led operations for both large and small organizations including new acquisitions and multi-site locations.
Hatfield earned a bachelor's degree in health service administration from West Virginia University Institute of Technology, and a master's in health administration from Virginia Commonwealth University-Medical College of Virginia.
Source: BizWest