Ladera: Timnath's 'welcome mat'
TIMNATH –— The Ladera locomotive is picking up steam.
Fort Collins-based developer Connell LLC recently filed a bevy of applications with the town of Timnath, highlighted by a request for annexation of approximately 184 acres for "future commercial and residential development."
That will be part of the 240 acres that Connell sees as "reinvention" of a working gravel pit and asphalt plant on the east side of Interstate 25 south of Harmony Road and the Costco store.
The developers describe their vision for Ladera — the name comes from the Spanish word for the slope of a hill or lakeside bank — as "an economically invigorating commercial, residential and recreational development at Timnath's front door" with homes, office space, retail stores and entertainment venues."
Ladera plans two meetings in the next few weeks to describe the project. The first is a Feb. 9 session with just neighboring property owners, at which a sketch plan will be shared. Then a public meeting for Timnath residents will be held from 6:30-8:30 p.m. Feb. 13 at Colorado Youth Outdoors, 4927 E. County Road 36 in Fort Collins.
Ladera's first tenant, Floor and Décor, a specialty retailer of flooring, countertops and tile, opened in November. No other tenants have been officially announced, but developers want to lure retail, entertainment, hospitality, fitness and office ventures and form partnerships with nonprofits.
At a Nov. 2, 2021, meeting of the Timnath Planning Commission, Grant Nelson of Republic Investment Group told the panel that Lifetime Fitness was in negotiations for a 108,000-square-foot facility as part of the project. However, a Ladera statement obtained by BizWest on Friday said that, "at this time we cannot confirm Lifetime is coming to Ladera."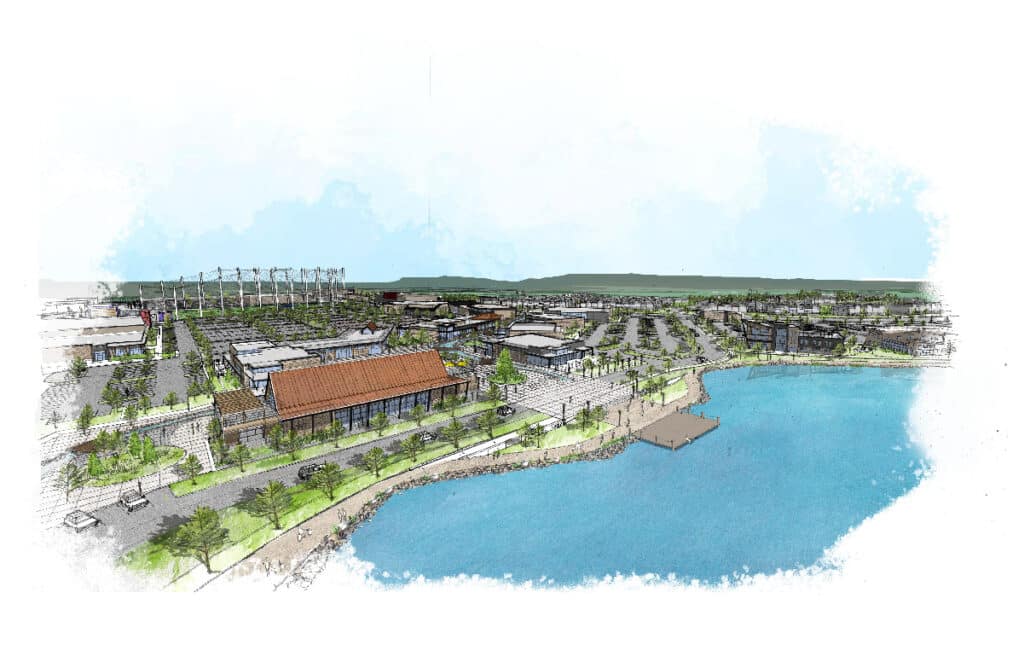 Greenwood Village-based SullivanHayes Brokerage will field inquiries from prospective tenants.
The total 2 million square feet of mixed-use development is to be accompanied by some 107 acres of lakes and open space.
Plans call for bike paths meandering through the property that will eventually connect with the Poudre River Trail.
"It is very exciting to convert our property to a dynamic, mixed-use development that will offer many benefits to the people who live in, work in and visit Timnath," said Connell LLC in a prepared statement. "The family wanted to take the property from its current use and create an exciting, vibrant and a multi-purpose use. We chose to be directly involved in this as Northern Colorado is our home too."
The town approved a pair of Business Improvement Districts for Ladera, allowing the districts to issue up to a combined total of $95 million in debt, which could be repaid through a mill levy of up to 50 mills. The district is expected to issue bonds that would pay for $22.5 million in capital improvements.
One part of the Ladera development that could fuel that revenue boost has also sparked citizen ire, including complaints from conservation groups and a citizen-led petition drive.
The debate centers around a site plan for conceptual review that was provided to Timnath planners by applicant TB Group on behalf of property owner Sheri Welch and Connell LLC for a project described only as an "outdoor recreation and golf entertainment center" but widely believed to be for a Topgolf facility such as the one along Interstate 25 in Thornton. The conceptual site sketch shows plans for a roughly 38,000-square-foot facility on nearly 12 acres including a 40-foot-high building, and seeks a height variance for netting poles stretching 156 feet into the air.
The prospect of those tall poles and netting prompted the conservation groups to hire engineering contractor EDM International Inc. to draft a report outlining the potential impacts of the development on bird life. The groups say the transparent golf safety netting "could impede the flights of birds — resulting in collision and mortality." and the high-wattage spotlights could negatively impact birds during migration.
The petition drive, launched by Guide Our Growth Timnath, seeks to put any planned structure more than 60 feet tall to a citizen vote." The group has until March 21 to gather enough signatures to place the issue on the ballot, but the Town Council on Jan. 24 passed a resolution opposing the move, saying it usurps Timnath's established process for staff research and public hearings, and could subject the town to litigation.
On the site today is a working gravel pit and asphalt plant, operated by Connell Resources. When consultant Tuttle Applegate Inc., on behalf of Connell Resources, originally applied to the Larimer County Planning Division for a Use by Special Review permit, according to a 1999 letter obtained by BizWest, it predicted that "the 10- to 12-year duration of this project is relatively short" and that "the final reclamation plan will create a water-storage reservoir … preserve open space and be appealing to passersby as well as wildlife."
However, the gravel pit remains in what Connell says is "the final mining phases, with plans to become a lake after reclamation."
In a statement received Friday, Connell Resources explained that, "from the inception of the Timnath Connell Pit, Connell Resources mining and asphalt plant operations have operated under permits from Larimer County and the Division of Reclamation, Mining and Safety division. Mining permit limits never encompassed the entire property. Connell Resources has substantially mined within the mining limits in the permitted area and, at this time, the mining operations are substantially complete. It is very common for reclamation plans to evolve from the initial approval."
The application was sought a year before the family acquired the property in April 2000, the statement said, because "Connell Resources was going through the permitting process in 1999 and then got the initial permit and then closed on the property in 2000."
Connell describes the operating gravel pit as "Timnath's welcome mat and tax base of tomorrow." Promotional materials envision it as "a place where people can live, work and play without having to cross I-25" into Fort Collins, and that business development there "has the potential to offer hundreds of employment opportunities."
If it develops into a regional destination that brings in sales tax revenue not only from Northern Colorado residents but also from shoppers from surrounding cities and states, its backers see a boon for Timnath's coffers. The town currently collects about $8 million a year from its Urban Renewal Authority, which makes up approximately 30% of its budget. However, the URA's authorization to receive tax-increment financing will expire in 2029, which could leave Timnath with a significant budget shortfall. Connell makes the case for annexing Ladera by predicting that it could not only backfill that budget shortfall but could produce about $100 million in sales tax for the town over the first 20 years.
Ladera developers said they already have begun to mitigate the increased traffic the project will generate by extending Weitzel Road south of the Costco store, where a new roundabout has been constructed. "A secondary access to Costco replaces the frontage road that was closed down and a roundabout allows for safer flow of traffic out of Costco back to Harmony," Connell told BizWest.
Speaking in Loveland on Wednesday night at the Group Real Estate LLC's annual forecast event, Timnath public works director Don Taranto illustrated how such a development could fit into the town's future — and what the town will need to do to accommodate it.
"As the town grows, the focus will be on appropriate planning of capital improvements to keep pace with development," he said. "Specific areas of note will be to focus on recreation and open-space amenities for the residents such as parks and trails, require development to address their impacts, and encourage the appropriate development of the Harmony Corridor by focusing on appropriate land uses and architecture in the corridor."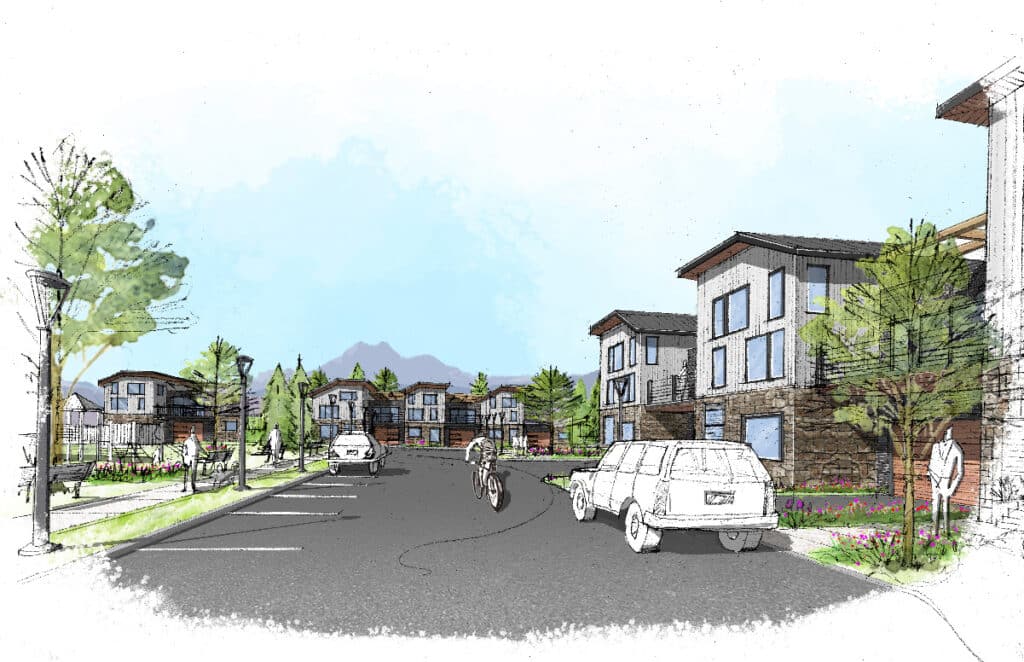 He noted that Timnath is seeing more diversity of housing types and options.
"The town started out as only single-family detached developments and is now seeing a mix of smaller lots, patio homes, attached housing options and some apartments," Taranto said. "The shift from lower density to higher density does lead to some concerns from existing single-family residents in the form of more traffic, noise, and strains on facilities. The town routinely revisits its comprehensive plan and has accounted for these varying densities. By introducing higher-density land uses to that plan, we will provide additional population and thereby be enticing to the types of commercial land uses the residents desire."
Taranto told the event's attendees that Timnath has seen a shift to smaller lots, and that "we are seeing more condominium-style projects as well. Patio homes are becoming increasingly popular, too. The custom-home market continues in neighborhoods such as Harmony and Wildwing. Creative land planning and mixing of product types has been the latest trend. This helps to diversify the options within a neighborhood vs. a monoculture of houses and lot sizes within a neighborhood."
Ladera isn't the only project that will change the future of Timnath, Taranto said.
"The Harmony Corridor is seeing a significant amount of interest from the commercial sector," he said. "These projects must meet rigorous architectural and site-design standards to achieve the town's expectations. The town just completed a new police station located directly on Harmony Road."
Besides Ladera and other development close to the Harmony interchange, he said, Timnath's Main Street also is beginning to see more interest in redevelopment.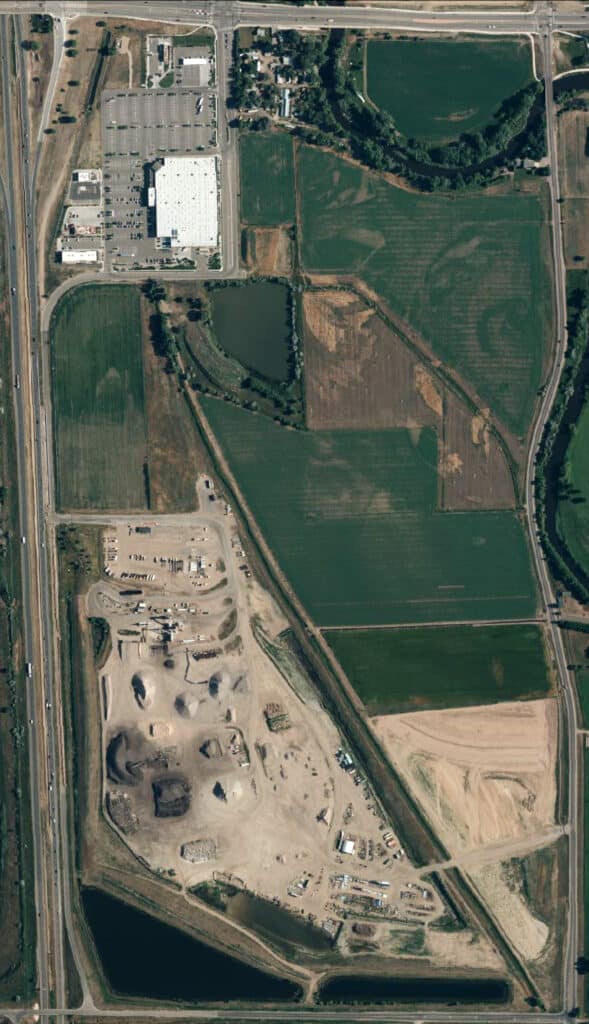 Source: BizWest