New Visit Longmont chief: City 'on the verge' of joining ranks of top tourism destinations
LONGMONT — Sarah Leonard, the new executive director of Visit Longmont, joined the city's tourism-advocacy arm is a move that appears somewhat serendipitous in hindsight.
The recent transplant from Alaska discovered Longmont recently when, while moving her freshman son into his campus digs at the University of Colorado Boulder, she struggled to find lodging in Boulder. She looked a few miles north and booked a hotel in Longmont.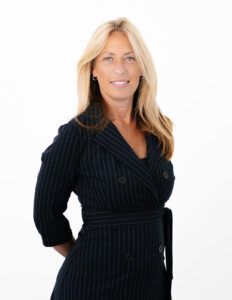 "I explored Longmont on my own and I fell in love," Leonard, whose background is mostly in the non-profit and statewide tourism spheres, told BizWest. "When this opportunity [at Visit Longmont] came up, I thought this could be our next adventure."
Leonard, most recently the CEO of the Alaska Travel Industry Association, is, along with her husband who's retiring from a local school district in Alaska, taking the next couple of months to transition into her new job and her new hometown.
"I'm super excited to be here and make an impact on more of a local, community-level," she said.
Leonard, a member of the U.S. Travel Association's board of directors, takes over leadership of Visit Longmont more than a year after the departure of former executive director Nancy Rezac. "The Visit Longmont board used the time without a director to work with the Colorado Tourism Office on its Reimagine Destination Program in a visioning and action planning process designed to advance tourism," Longmont Downtown Development Authority executive director Kimberlee McKee said in a January statement when Leonard's hiring was announced.
"I'm coming in with Visit Longmont in a really solid place, but it is kind of a blank slate," Leonard said.
The time without a director, combined with the COVID-19-era slowdown in the tourism industry, allowed for Visit Longmont's board to reflect on its mission and solidify the successful elements of the organization, she said.
"I think it gave them the board and staff the time to really focus on the processes and frameworks that could remain solid," Leonard said. "So that's what I'm walking into: a really solid organization with a super supportive board looking to take [Visit Longmont] to the next level."
Despite its proximity to a plethora of outdoor-recreation options and the presence of a host of highly regarded breweries, restaurants and entertainment venues, Longmont isn't widely regarded as a tourist hotspot. Leonard said she thinks that's about to change.
"I think this is a welcoming community that's on the verge of really developing and becoming more attractive, with a lot of experiences, food, microbrews, distilleries and other things for people to do and spend money that supports local businesses," she said. "… Not enough people look at Longmont as a visitors' destination, but there are so many great opportunities" for those who do visit the city. "That's part of what was so appealing [about the Visit Longmont job] as a travel marketer."
Longmont's lack of a large convention and hotel space is an ongoing challenge for tourism professionals in the city, who have struggled in recent years to attract business travelers since the Plaza Convention Center closed in 2018 and the adjoining Best Western Plus Plaza Hotel was purchased by a developer intent on transforming the lodge into apartments in 2021.
That challenge could soon be mitigated by The Thrash Group, a developer behind Colorado hotel projects such as the Origin Red Rocks in Golden and the Origin Westminster, that is planning a $24.5 million, 84-room hotel on the site of city-owned parking at the lot northwest corner of Kimbark Street and Third Avenue.
"We're starting to talk about [opportunities to market Longmont as a destination] for smaller group meetings and association events," Leonard said. "There's an opportunity to create a package, maybe not with a big space in the short term, for really unique spaces for 50 or 100 people. That still generates important economic activity for businesses."
Source: BizWest